Will Bankruptcy Affect My Credit Rating?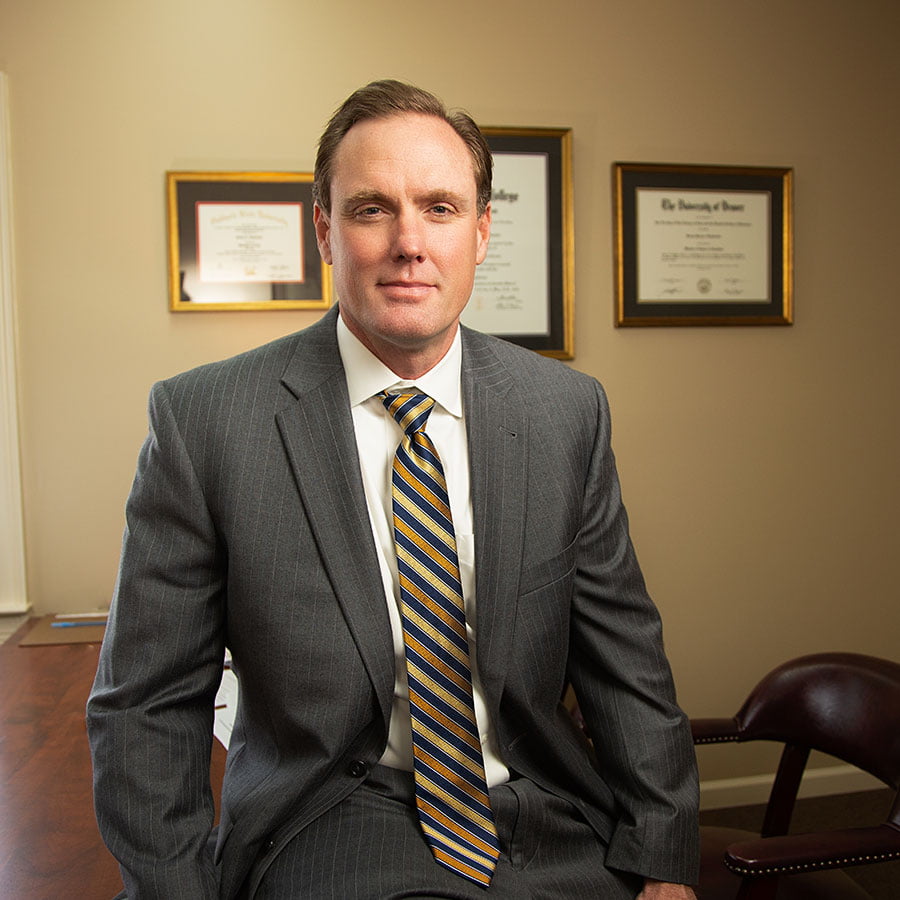 North Atlanta Bankruptcy and Debt Relief Attorney
There is a great deal of misinformation out there about bankruptcy and credit scores. Far too many people have been led to believe that filing for bankruptcy protection ruins one's credit, and ruins it forever. The truth is, if you are in a position where bankruptcy is an option, then the damage to your credit rating is already done. The late payments, missed payments, excessive debt or foreclosures that have brought you to this point are already on your credit report. The question now is what to do about it.
Things Can Get Better
Bankruptcy is a tool that you can use to regain control of your financial life. If you are in the North Atlanta metro, you can reach out to the Limbocker Law Firm, LLC, to find out how to use this tool effectively. Our lawyer, Brian Limbocker, has been helping people get out of debt since 2001. He wants to help you wipe the slate clean, get a fresh start and begin rebuilding your credit rating.
Understanding Credit Ratings
Your credit score is determined by dozens of factors. There are far too many to list here, but a few of the most important factors are the following:
Your payment history (have you always made on-time payments to your creditors, your utility companies, etc.?)
The amount of outstanding debt you have
The length of your credit history (longer is usually considered better)
The types of credit you utilize (a mortgage loan is considered "better" debt than credit card debt, for example)
How Bankruptcy Might Affect Your Credit
It is true that a bankruptcy filing will appear on your credit report. However, since your credit is already damaged, the effect of the filing is usually not that harmful. In fact, if you go through bankruptcy and manage your finances effectively afterward, this shows creditors that you are in control of your finances and they are more likely to extend credit to you.
Filing bankruptcy in Atlanta can, in the long run, actually improve your credit rating significantly. For most people, the choice boils down to Chapter 7 or Chapter 13.
Chapter 13 reorganization can lead to improved credit ratings in a number of ways such as:
Helping you pay off debts faster by reducing your interest rates to zero on credit cards and your mortgage arrearage
After your three- to five-year repayment plan is finished, any remaining unsecured debt gets eliminated, which reduces your debt to income ratio
Making payments during your repayment plan helps re-establish a pattern of regular payments on your credit report
Chapter 7 bankruptcy may be an option if you simply cannot afford to make any payments. Chapter 7 essentially erases your debts (with some exceptions like tax debt and student loans), giving you a clean slate. You can use this clean slate to start rebuilding your credit. In fact, by making good decisions post-bankruptcy, many filers are able to get a mortgage within three or four years after filing.
Contact a Woodstock Bankruptcy Attorney for a Free Consultation
We would be happy to meet with you to discuss debt relief options and impacts on your credit at any time. To arrange a free initial consultation in the North Atlanta metro area, call attorney Brian Limbocker today at 678-401-6836 or email our firm. We look forward to hearing from you!
We are a debt relief agency. We help people file for bankruptcy relief under the Bankruptcy Code.