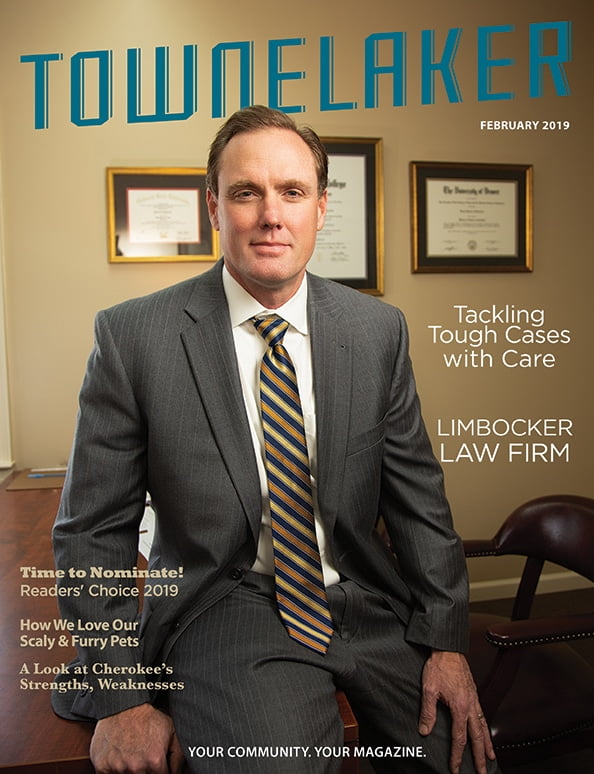 Welcome to
Limbocker Law Firm
Why call Limbocker Law Firm, LLC, for help dealing with debt or foreclosure? The number one reason is that attorney Brian Limbocker will look out for you.
When handling your personal or business bankruptcy, North Atlanta lawyer Brian Limbocker will ensure that forms are filled out accurately and properly. Many bankruptcy filings are delayed or rejected because of shoddy or incomplete paperwork. We work with clients to make sure that filings are not held up due to errors and omissions, no matter what form of bankruptcy you are filing.
The North Atlanta metro's source for debt relief: Limbocker Law Firm, LLC. Serving Marietta · Smyrna · Kennesaw · Woodstock · Duluth
19 Years of Experience
 Answering Your Questions
Do I qualify for bankruptcy? Will I lose all my property if I file? You deserve accurate and honest answers to these questions and many more that you may have during this process. Mr. Limbocker, who has practiced law since 2001, can give you the answers you need to make informed decisions. Our firm will not move forward with your petition until you are comfortable that all of your questions have been answered to your satisfaction.
Mr. Limbocker is skilled in the area of taxation, holding an LL.M. degree in this complex area. Bankruptcy has significant tax implications that you do not want to be surprised by. We advise you at every step, not just toward the primary goal of obtaining debt relief, but also toward the goal of ensuring that the advantages of bankruptcy are not negated by tax considerations.
When you are ready to confront your debt and take action to improve your situation, call attorney Brian Limbocker at Limbocker Law Firm, LLC, at 678-401-6836, or write to us using this online form. We are pleased to offer free initial consultations.
We are a debt relief agency. We help people file for bankruptcy relief under the Bankruptcy Code.
Get A
Free

Consultation

Contact Our North Atlanta Metro Bankruptcy Firm for a Free Consultation
What People Say About Our Law Firm
Mr. Limbocker really helped me in my time of need. At that time I was recently divorced and all my debts hit me at once. Being a new single parent of three young children all under 8 was super hard being in the military. He worked with me on a payment plan and I did a chapter 13 then changed it to a chapter 7. Now 6 years later I'm purchasing my first home thanks for being caring and understanding. I will recommend him to anyone.
Arica O, Woodstock, GA
Although a touchy subject for me and finally realizing that bankruptcy was my only option due to health issues and medical costs associated with them, I was referred to Brian and Julie by my tax attorney and I have nothing but glowing reviews for how they handled my case from beginning to end. They actually care about their clients and did everything they could to help me get a fresh start. I have already referred their firm out to one of my associates and will definitely do so again. And if I ever need help with anything else that their firm offers, Brian and Julie will be the first ones I call. Thank you so much for helping me, for seeing me, and for treating me like this was not the end for me. You and what your firm represents is of the up most professional and I have great respect for you both.
Gayla P, Atlanta